Armed with a brush I set about my first task, brushing out the cobwebs! The shed i'm using to convert into a chicken coop has already been used as one in the past. There was hay left on the floor and areas made for nest boxes.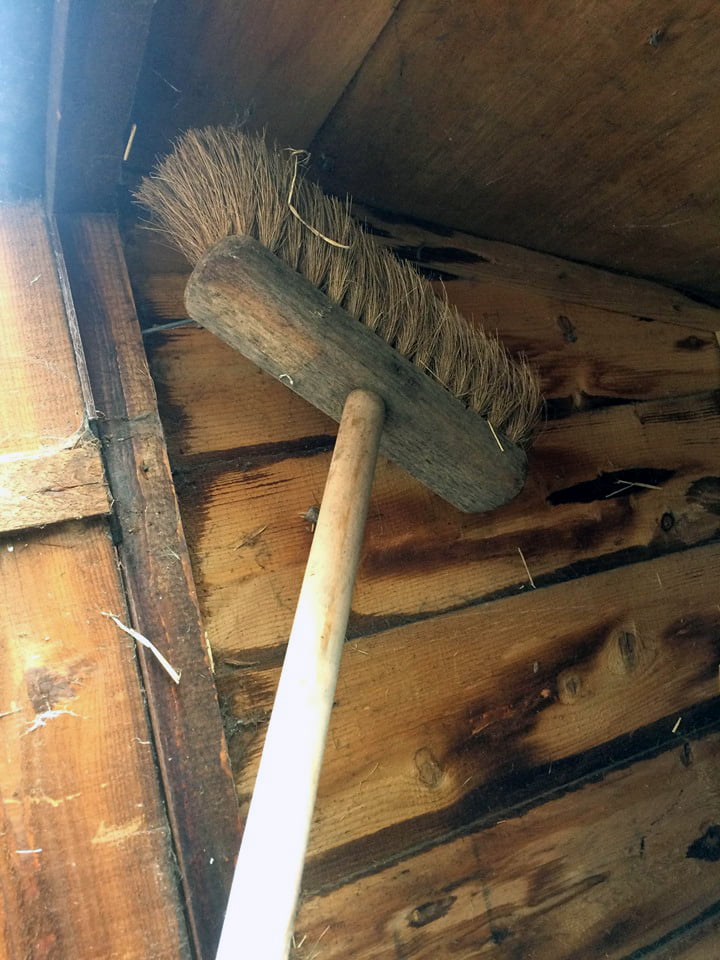 I need to retain some storage in the shed for my lawn mower and other bits and bobs. This means I've had to split the space between the 2 functions. Luckily the space lent itself very well to the conversion. I have enough room for my gardening tools, 2 next boxes and a roosting area. There is also some space left over for the feeder and water supply.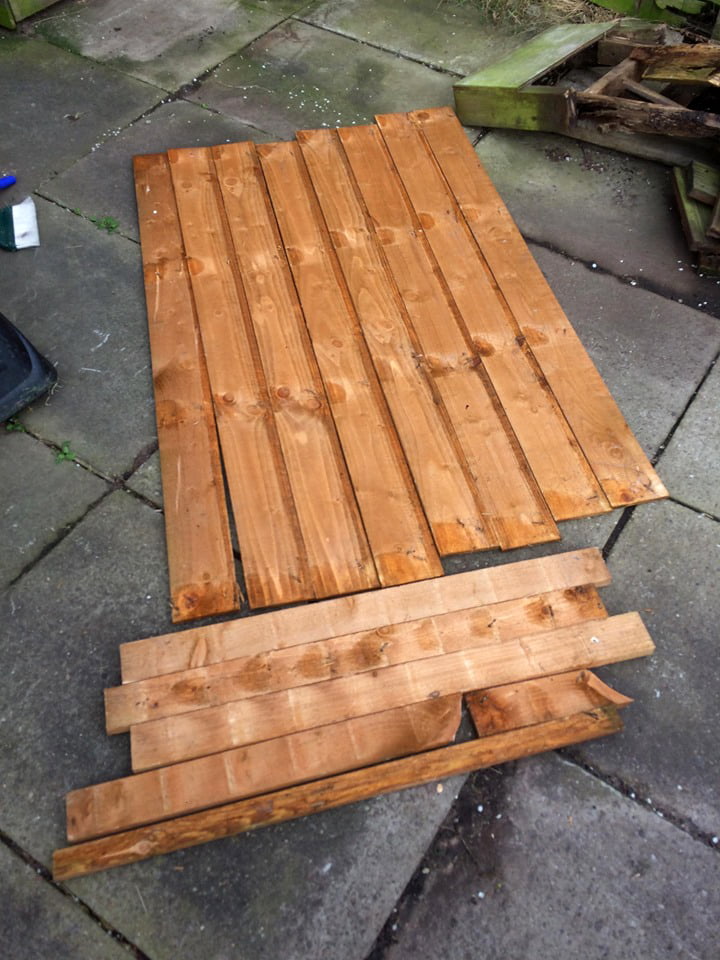 After brushing out the cob webs, hay and other debris that had gathered over the years I set about making the front panel for the nest boxes. I've located the nest boxes on the second level of the 'shelved' area as to keep the nests elevated.
To make the front of the nesting areas I up-cycled a fence panel, after striping the panel, I measured the area that would need to be covered and cut what I needed to length.
Thanks for reading and we hope you learn something you can use from this article. If you want to give back to us here at backyard-farmer.com, just click on an advert 🙂 Thanks!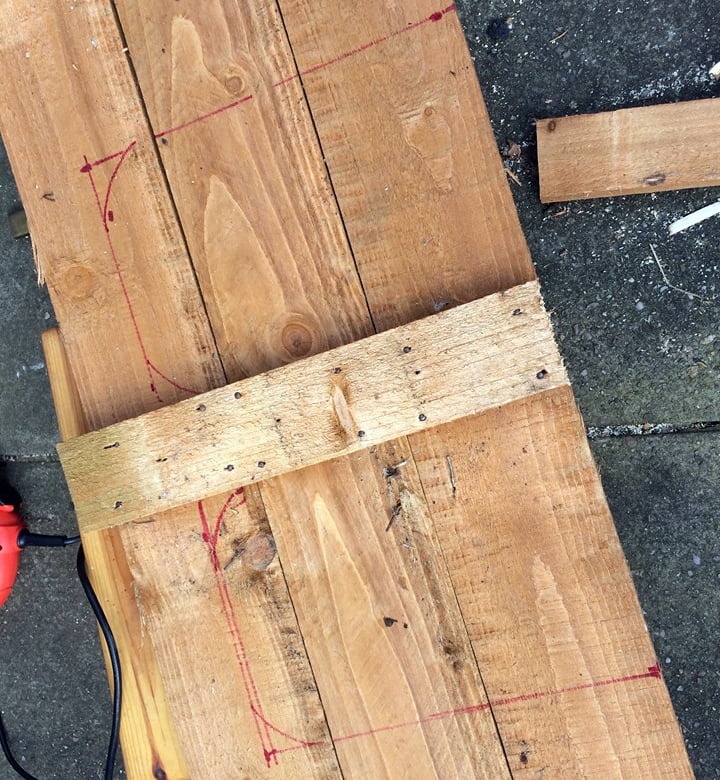 After cutting the wood I proceeded to fashion them together with some off cuts. For a door way a chicken needs at least 8" height and 12" width, this is the size I decided to go with.
After measuring & drawing out the doorways I cut them out of the panel. I will hasten to add that I am no carpenter! So although the panel is not the best looking, it is good enough for its purpose. A little sanding down and the doors were done.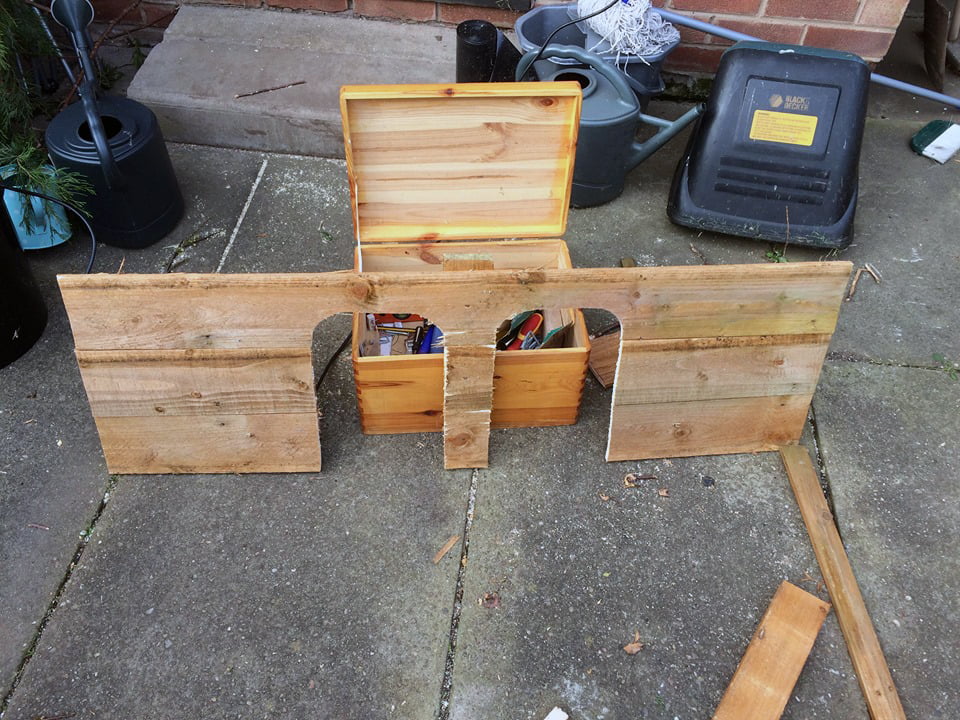 To easily get the eggs from the nest boxes I have made the front panel removable. Once the chickens settle into their new home they should hopefully being to lay some eggs, when they do I can easily remove the front for access to the chickens bounty!
I have also fashioned a roosting perch, I am not 100% happy with it but it will do for now. I have used branches for the perch to give the chickens a variety of thicknesses for them to perch on.
They like their roosting branches between 2-4" so I have best accommodated for this size. I have also used a felled pine for the 'ladder' up to the nest boxes. The chickens would easily jump up, but I thought it would be a nice touch for them and also somewhere else to rest their claws.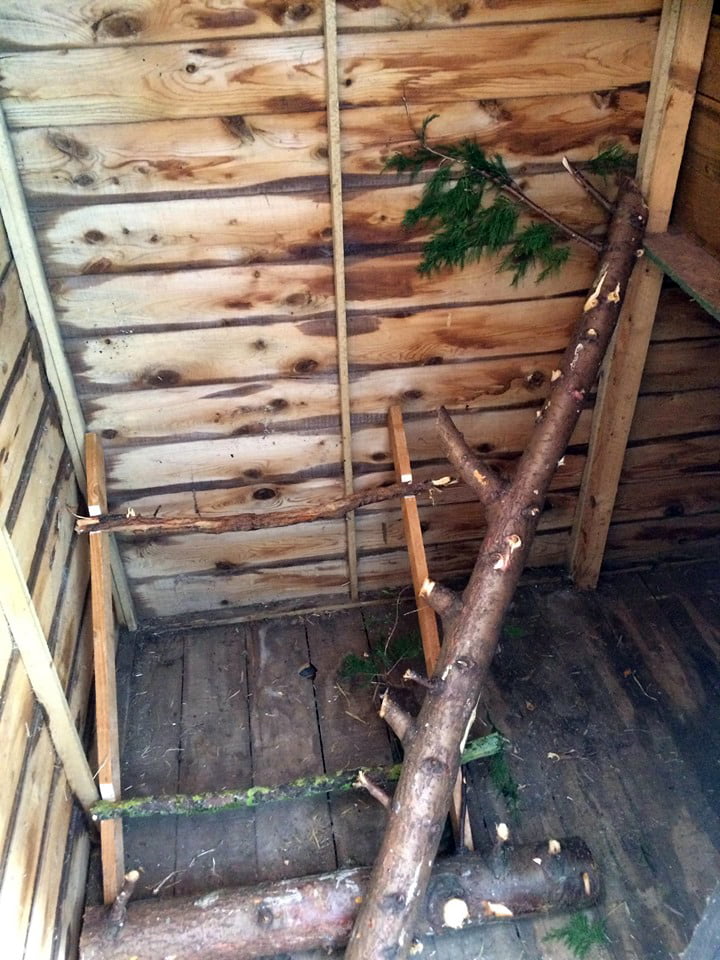 There are a few more bits that are needed, a light, a feeder and a water supply. I will also be making a chicken run, this will allow them to roam in safety whilst I may be occupied doing something else.
For a light source I will get a battery powered LED, likely one with a timer function. I will either buy a feeder or look at some DIY methods, the same with the water supply.
Did you know?
Chickens might look simple, but there are one or two things that could make you question just how smart are chickens? Some evidence has shown that chickens who listen to classical music lay bigger & heavier eggs.